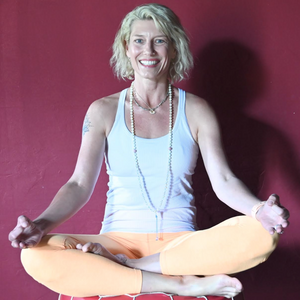 RAFFLE TICKET: 90-minute Private Yoga Session with Nancy Glover
With your purchase of this $10 raffle ticket, you've entered for the chance to win a 90 minute private session with Nancy Glover in which you can develop your personal Yoga, or custom Nidra practice. This experience is valued at $150.
Raffle tickets are 1 for $10, 5 for $50, or 12 for $100. Discount shows online when 12 tickets are added to cart.
Nancy Glover first began her yoga journey in 1998, when she joined a community center intro to yoga workshop in Chapel Hill, North Carolina. Ever since that first class, it's been a path of exploration and learning. As a former manager at Cisco and Apple, Nancy has experienced the fast pace of Silicon Valley and the effects it can have. The profoundly nourishing and grounding effects of the practice are what kept bringing her back to yoga.
Visit Nancy Glover to view her profile.