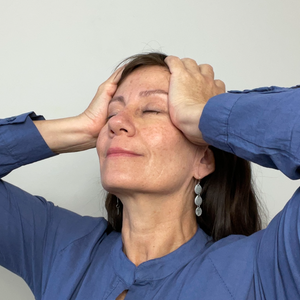 RAFFLE TICKET: Private, introductory level Face Yoga Session with Marcela Christjansen
With your purchase of this $10 raffle ticket, you've entered a drawing to win a private, introductory level Face Yoga Session with Marcela Christjansen. $125 value
Raffle tickets are 1 for $10, 5 for $50, or 12 for $100. Discount shows online when 12 tickets are added to cart.
Marcela is a bilingual (English and Spanish) mother, yogi, and big believer in living a clean and simple life. Originally from Mexico, she has lived in various countries since her 20s. She is a certified yoga instructor, registered with Yoga Alliance, and holds a MS in business. She teaches from a place of authenticity and welcomes students from all ages and backgrounds to focus on vinyasa, flow, and gentle classes.
Visit Marcela Christjansen to view her profile.