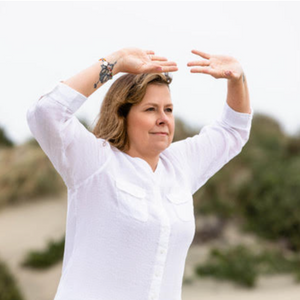 RAFFLE TICKET: 2-hour Movement, Meditation, Visualization and Breathwork with Joanne Varni
The purchase of a $10 raffle ticket enters you to win a 2-hour Movement, Meditation, Visualization and Breathwork with Joanne Varni. $250 value
Raffle tickets are 1 for $10, 5 for $50, or 12 for $100. Discount shows online when 12 tickets are added to cart.
Join Joanne for a two hour immersion of grounding, releasing, nervous system regulation and self care. During the session there will be gentle yet profound movement, visualization, and meditation. Together you and Joanne will create a plan and intention setting for your ongoing well being. This offering includes a 2 hour session (in person or on line), a journal, and some other goodies to promote well being.
Visit Joanne Varni to view her profile.