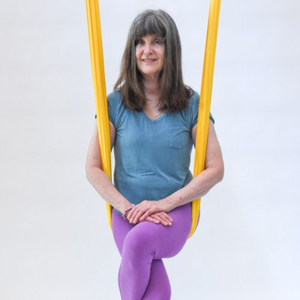 RAFFLE TICKET: 1-hour One-on-One Aerial Yoga Session with Sarah Khayat
The purchase of a $10 raffle ticket enters you to win a 1-hour one-on-one aerial session with Sarah Khayat. Session will be scheduled through BTY $400 value
Raffle tickets are 1 for $10, 5 for $50, or 12 for $100. Discount shows online when 12 tickets are added to cart.
Sarah's classes focus on empowering the individual, nurturing the development of self-knowledge through a constant return to the sensations of the body and the breath, through gentle acceptance of whatever we bring to our mat on any given day. Modalities that Sarah teaches include Gentle Yoga, Yin/Restorative Yoga, Slow Flow, Aerial Yoga, and Aerial Yin.
Visit Sarah Khayat to view her profile.