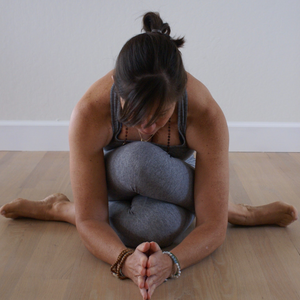 RAFFLE TICKET: 75-minute Private Yoga Session with Marcela Christjansen
The purchase of a $10 raffle ticket enters you to win a 75-minute private yoga session with Marcela Christjansen. Session will be virtual if client is more than 15 miles from BTY. $150 value
Raffle tickets are 1 for $10, 5 for $50, or 12 for $100. Discount shows online when 12 tickets are added to cart.
At the age of 24, after leaving everything behind to move to the other side of the world, she began feeling disoriented, lonely, and without clear direction. As a way to meet friends, and to redirect the stress, she joined a gym and tried yoga for the first time. Little did she know she would be meeting one of her most influential teachers ever, Birthe (RIP). At that very moment, her life would change for the better. She remembers feeling at home – within her own skin – it felt intuitively right. It was not long after that first class that she noticed how she'd gotten better at handling the challenges of her new life, how she was feeling better physically and emotionally. She was hooked!
Visit Marcela Christjansen to view her profile.