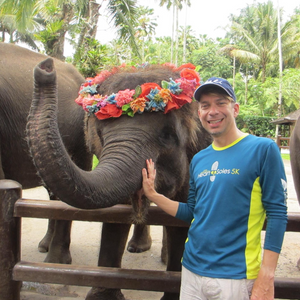 RAFFLE TICKET: 1-hour of private yoga for up to 2 people, with Jayson Hemp
The purchase of a $10 raffle ticket enters you to win a 1-hour of private yoga for up to 2 people, with Jayson Hemp. $125 value
Raffle tickets are 1 for $10, 5 for $50, or 12 for $100. Discount shows online when 12 tickets are added to cart.
Incorporating a mix of physical movement, breathwork, music, and energy flow, Jason draws upon various styles of traditional and modern yoga, Tai Chi, and other exercise modalities to lead you through a journey of self-exploration. He believes yoga can be accessible to anyone, and will enable you by providing options for various poses as well as incorporating various props that allow us to focus on a particular objective – whether it is movement of a muscle group to open up an area, improving skeletal alignment, or a supportive restorative pose.
Visit Jayson Hemp to view his profile.