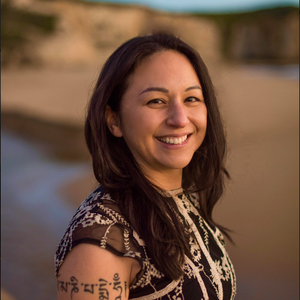 RAFFLE TICKET: 1-hour Reiki Session with Paulette Sato
With your purchase of this $10 raffle ticket, you've entered for the chance to win a Reiki Session with Paulette Sato; valued at $100.
Raffle tickets are 1 for $10, 5 for $50, or 12 for $100. Discount shows online when 12 tickets are added to cart.
"I have been practicing yoga for 20 years and teaching for 8 years.  As an East Coast native, I have been in the South Bay for 8 years, and have trained with Jennifer Prugh of BreatheTogether Yoga in Los Gatos, CA for 150 hours, Bobbie Ellis of Soma Yoga in Highland Park, NJ for 500 hours, and with Lara Heinmann of YogaStream in Princeton, NJ for 120 hours.  Yoga is an essential part of my life, and I want to make it accessible to every body."
Reiki is a Japanese form of energy healing. Reiki practitioners use a technique called palm healing or hands-on healing through which, a universal energy is transferred through the palms of the practitioner to the patient, to encourage emotional or physical healing.
Visit Paulette Sato to view her profile.