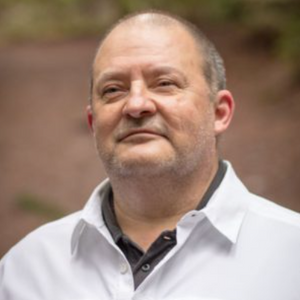 RAFFLE TICKET: 1-hour Orthopedic Massage with Jim Patton
The purchase of a $10 raffle ticket enters you to win a 1-hour Orthopedic Massage with Jim Patton. $120 value
Raffle tickets are 1 for $10, 5 for $50, or 12 for $100. Discount shows online when 12 tickets are added to cart.
Along the path, he met a fellow Scuba Instructor by the name of Paul Miller, who introduced him to meditation. Paul's wife, Kate, introduced Jim to crystals, and his geek was on! Paul and Kate introduced Jim to Gideon and Ana Enz who opened the path to Wuji Qigong and Yang-Style Taijiquan, which led Jim to Breathe Together Yoga. Jennifer Prugh stepped in and led the way to Ladakh, India, and then to the 200-hour JOY of Yoga certification and the 300-hour JOY of Yoga program.
Visit Jim Patton to view his profile.